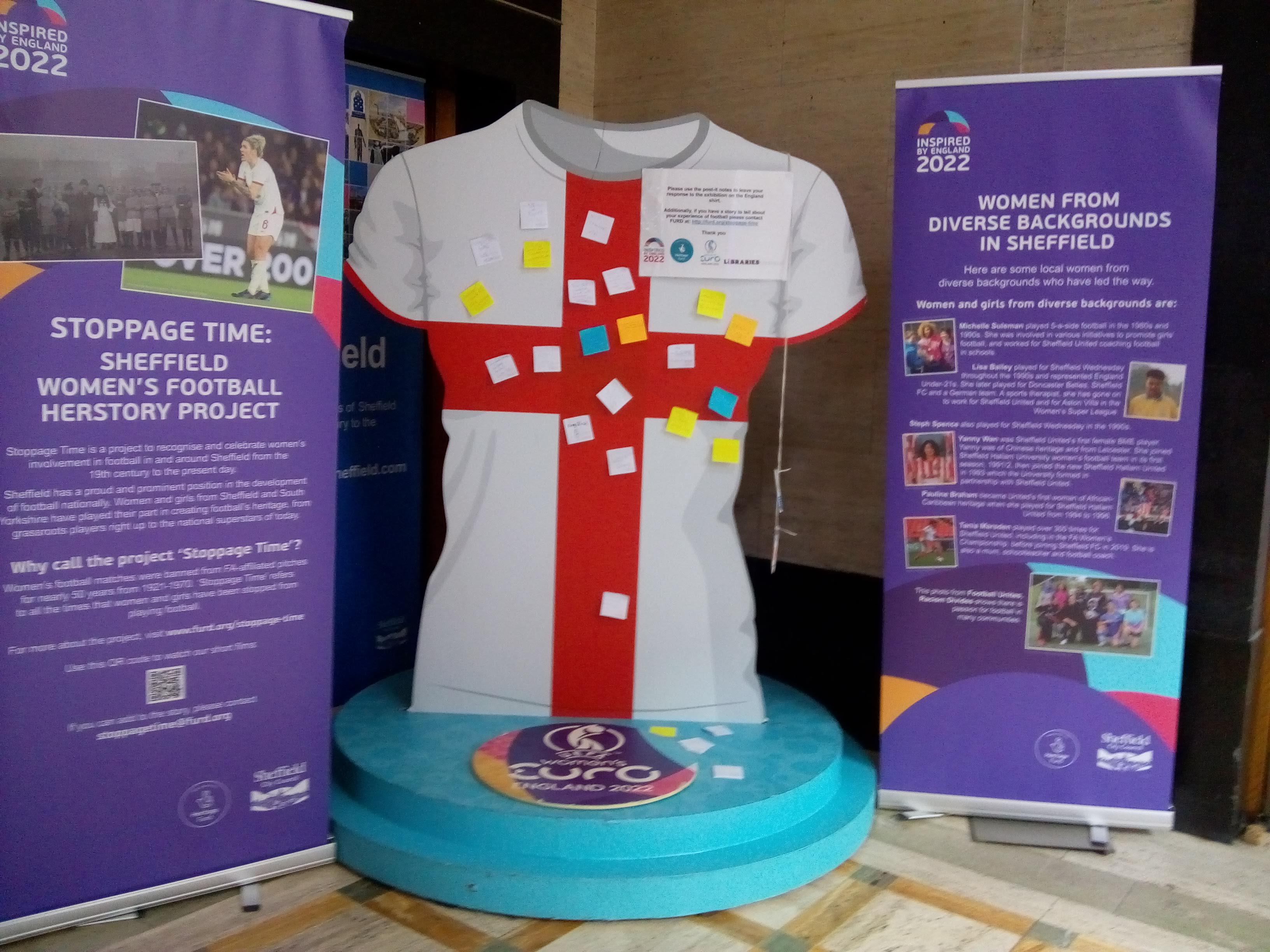 The exhibitions in Sheffield city centre on women's football history in Sheffield and beyond have been given an extension and will now remain on show until the end of September, with a few additions and changes. An updated guide to what's where is here:
The main changes are that the displays specific to Sheffield women's football history are now concentrated in the Central Library and outside the station.
The panels that were in the Winter Gardens have moved into the library foyer.
Visitors can now leave feedback on the giant 'England shirt' in the library foyer.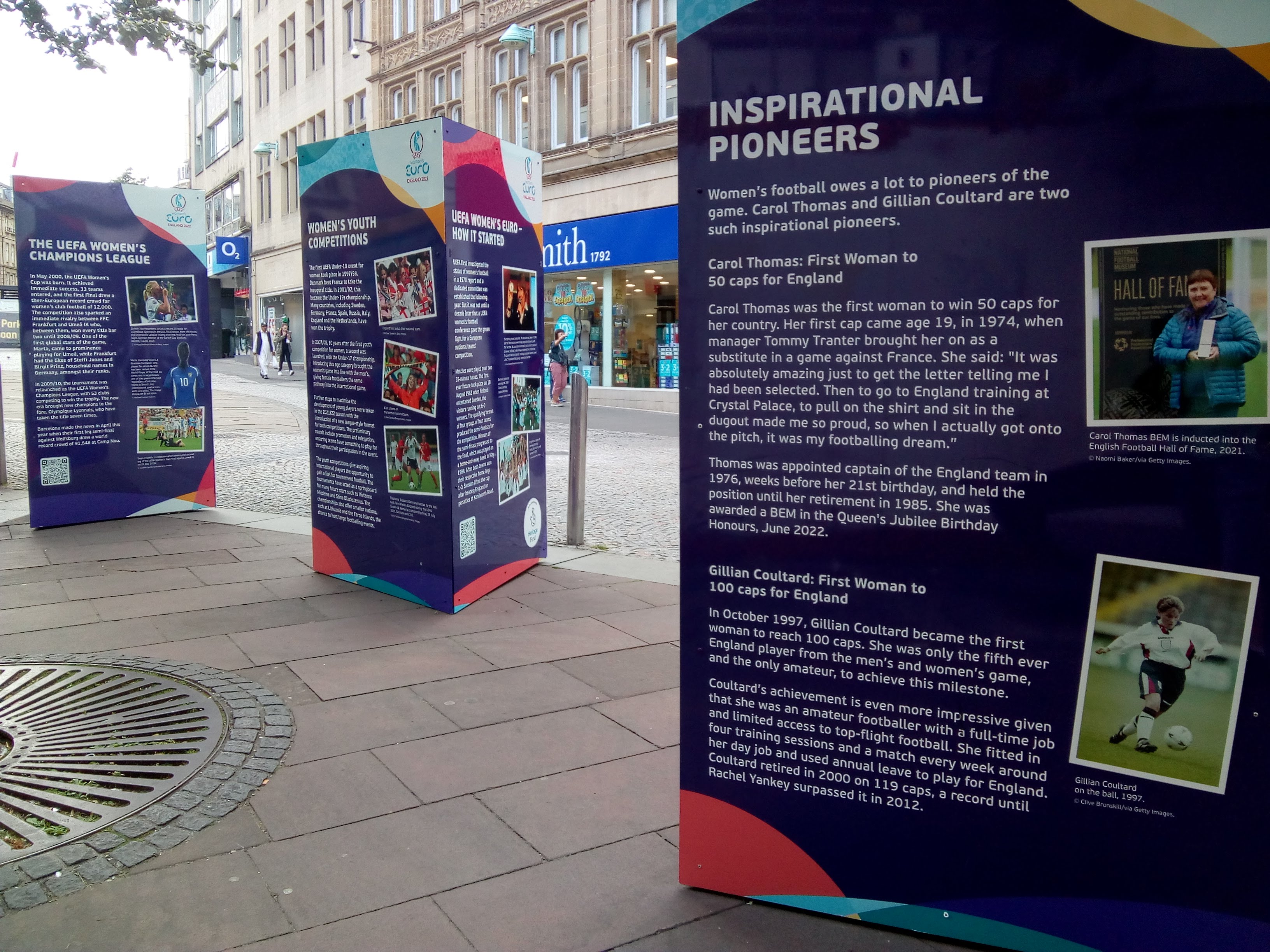 Some memorabilia from Euro 2022 has been added to the display cases in the central library.
Links have been added from the memorabilia in the display cases to filmed interviews with some of the lenders.
The 6 monoliths charting women's football history beyond Sheffield have been relocated from outside the Town Hall and Cathedral. There are now 3 on Fargate, 1 at Castle Square tram stop and 2 outside the station between the 2 on Sheffield women's football history.
We have also added the following piece to our 'blog' based on a recent walking tour of the exhibits. The piece includes a quiz based on the content of the local monoliths outside the station and two short film clips.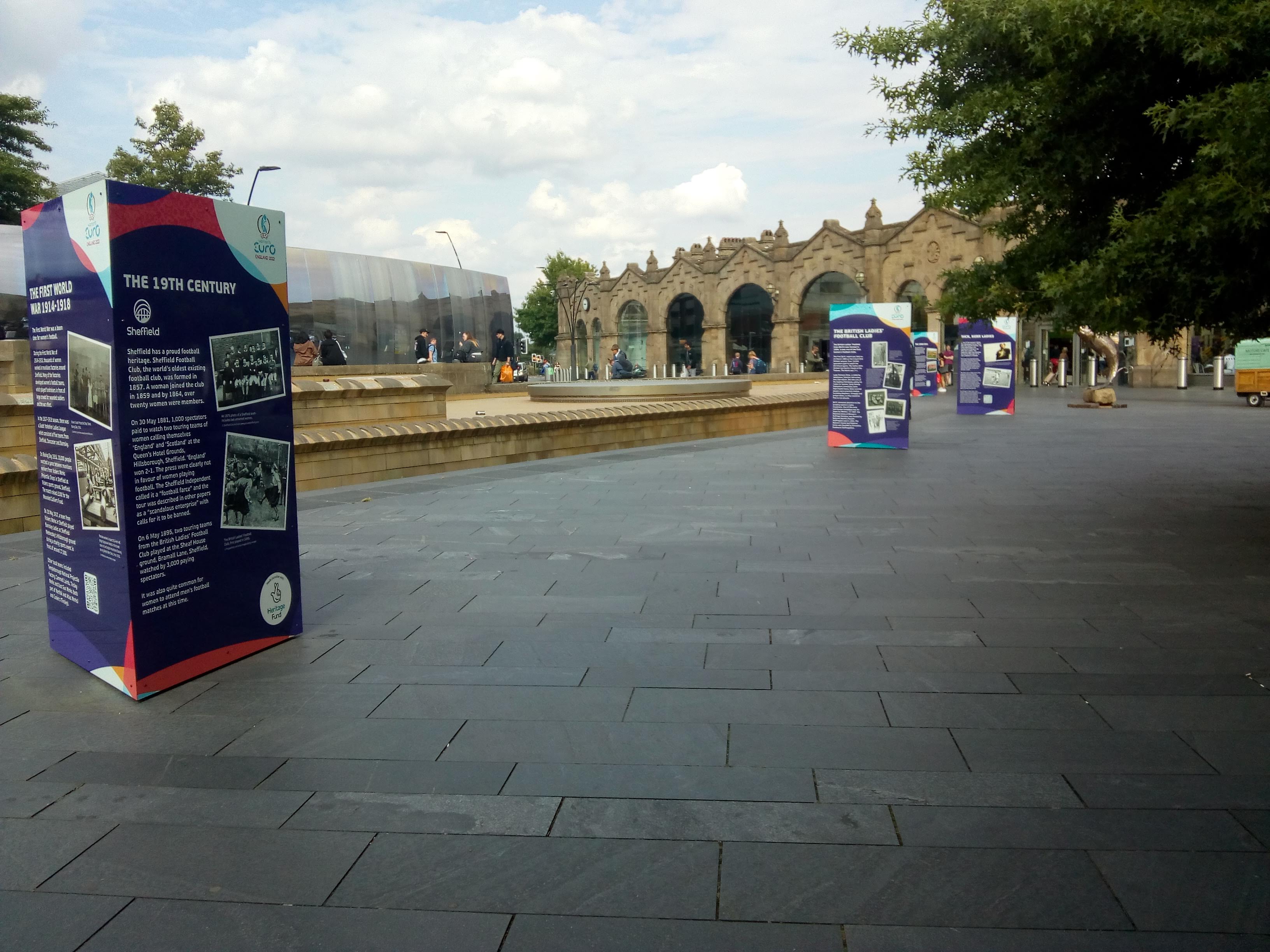 Please get in touch if you can add to the story. We hope to make more content available online later.