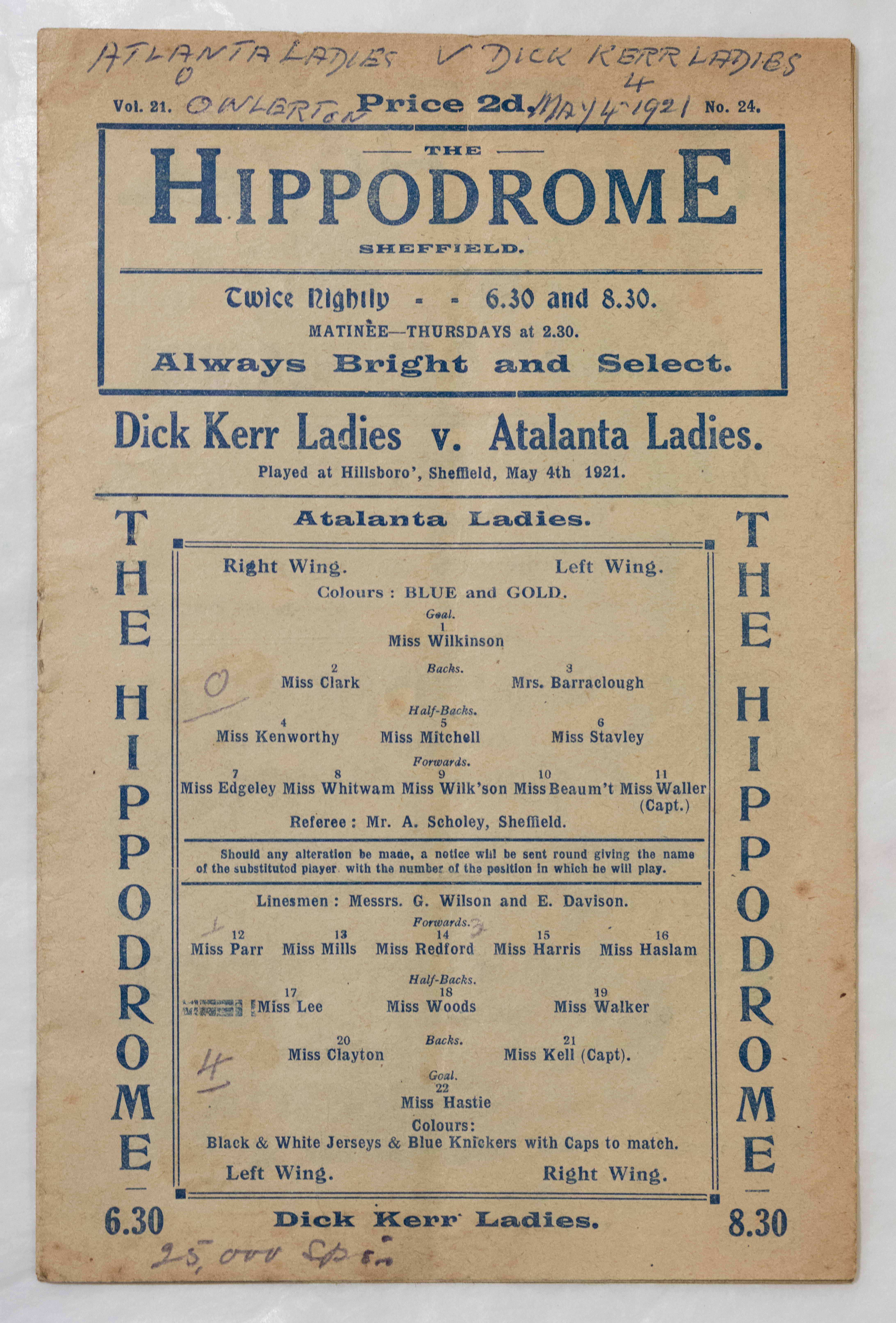 FURD has released a 10 minute film about women's football in Sheffield between 1895 and 1921. The film takes a tour round five venues in Sheffield where women's football matches were played between 1895 and 1921, along with archive material and commentary.
The film forms part of the Stoppage Time project by Football Unites, Racism Divides and volunteers to explore women's football history in the Sheffield and Rotherham area and to celebrate women's involvement in football. It's timed to coincide with the centenary of the FA ban on women's matches being played on FA-affiliated pitches in 1921, the 50th anniversary of the ban being lifted in 1971, and the Women's Euros coming to England in July 2022, with Sheffield and Rotherham due to be among the host cities.
We'd love to hear from anyone who can add to the story of women in football in the 19th and 20th centuries. Please get in touch if you can help or would like to share your memories.
The film was made with support from Age Better in Sheffield and Ignite Imaginationsand can be seen here:
An article from the Sheffield Star retro section about the film can be read here:
You can read more about the project here:
https://furd.org/stoppage-time