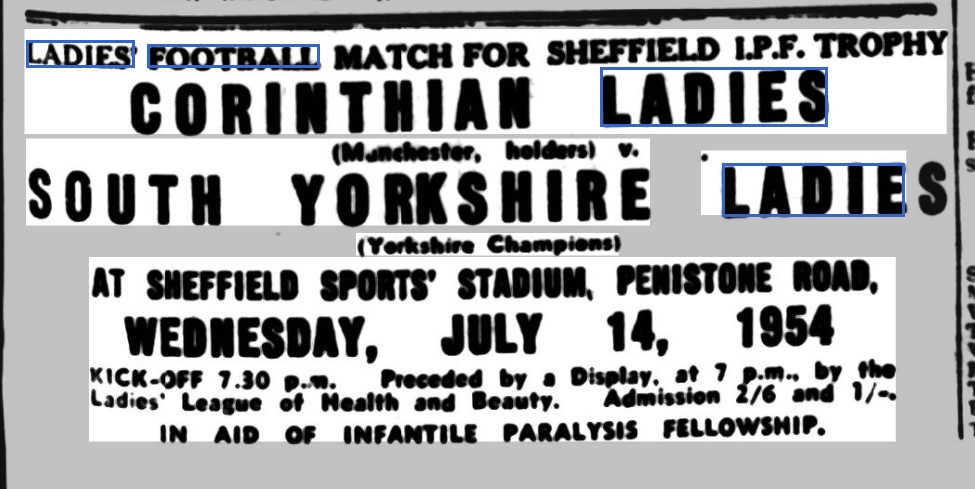 In 1952, July 1953 and July 1954, South Yorkshire Ladies played Manchester Corinthian Ladies at Owlerton Stadium, Penistone Road, Sheffield for the Infant Paralysis Fellowship Cup. The South Yorkshire team was described as "Yorkshire champions". In July 1954, Corinthians won 5-2. The match raised money for the Infantile Paralysis Fellowship. The referee was Ernest Blenkinsop, a former Sheffield Wednesday and England player.
They also played the Corinthians on Thursday 24th June 1954 at Stretford's 36th Pageant, which was a huge event.
The line up in the photo above is: Back row, left to right: M Scott, Betty Sugden, J Taylor, J Neal, L Long, D Addem (captain), E Davies, S Walker. Front row: Mrs A Kellett, ? Walker, M Vickers, V Reading, D Salters, P Walton, Mr H Goodlad (manager), Mrs Goodlad (secretary).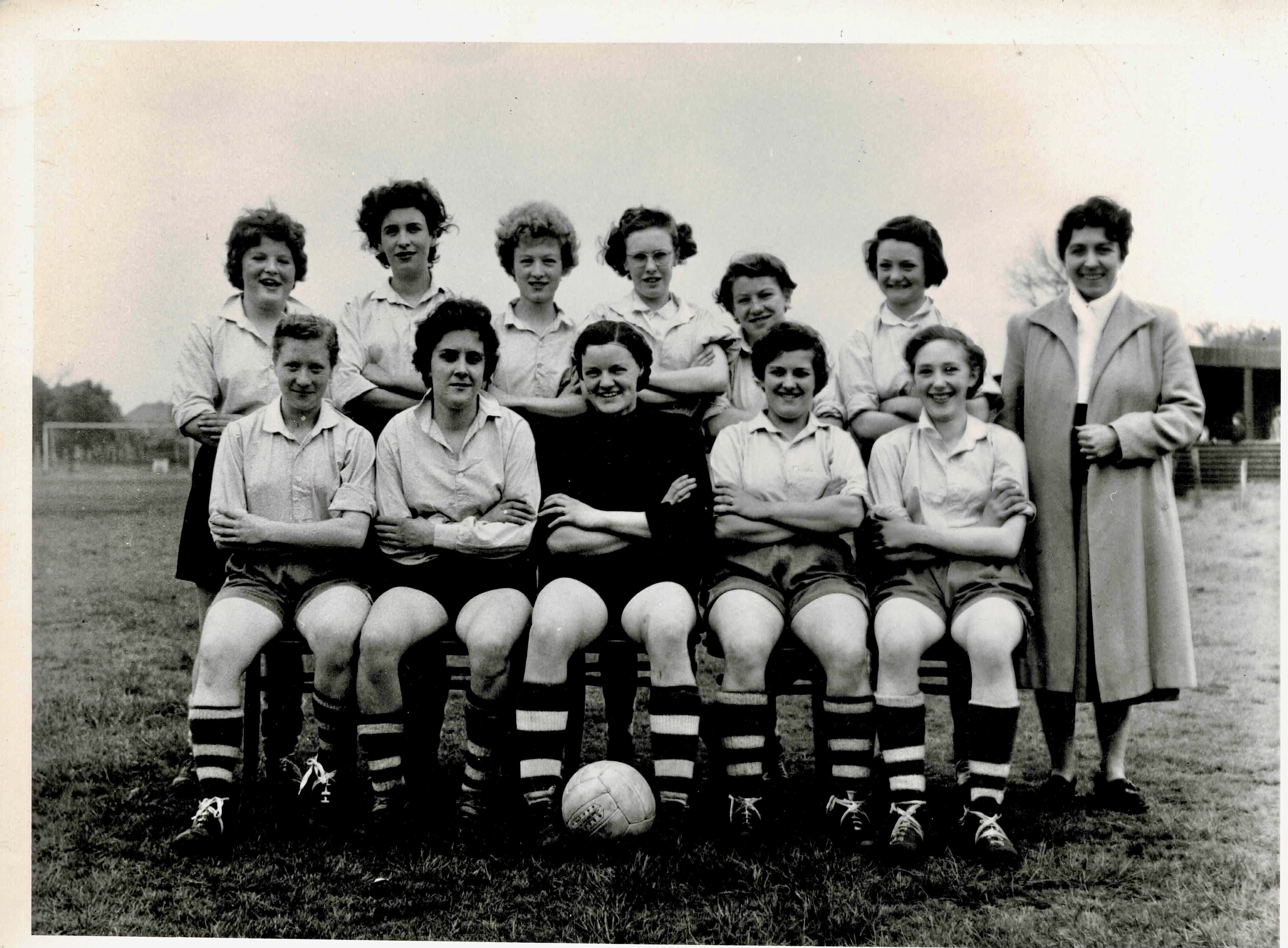 Betty Sugden (back row, second from left in the top photo and centre of front row in the second photo) was born in Leeds in 1936 and moved to Doncaster as a child due to her father's work. She had four older brothers and was always keen on sport. She excelled in swimming, diving, netball, table tennis and badminton as well as football, and played badminton in the Yorkshire League. She played football for a Doncaster team, as well as for South Yorkshire Ladies and for Droylsden Ladies in Manchester. She spent hours travelling from Doncaster to Manchester by bus, tram and on foot for training. She is known to have played in goal sometimes. She worked as an electrical and mechanical engineer. Betty married Geoffrey Widdowson in 1957 and they had a son, Gregg. Geoffrey died in 1976 and Betty married William Bell in 1984. She died in 2021.
If anyone knows any more about the team or the players, please get in touch!