We will be adding to this page bit by bit...not necessarily in chronological order!
May 1881: A group of women decided to stage a series of football matches between themselves to a paying audience. They called themselves England and Scotland. The first match was in Edinburgh on 7th May 1881. The Rotherham Advertiser predicted it would - and should - also be the last women's football match:
'The "exhibition"...is not likely to be repeated. A more degrading outdoor spectacle there could not well be, and in the interests of public morality the authorities ought to interfere should a similar performance be again threatened'.
The two teams soon met again, but in Glasgow and Manchester, the matches had to be abandoned due to pitch invasions by large numbers of spectators, causing the players to run to their horse-drawn omnibus for safety.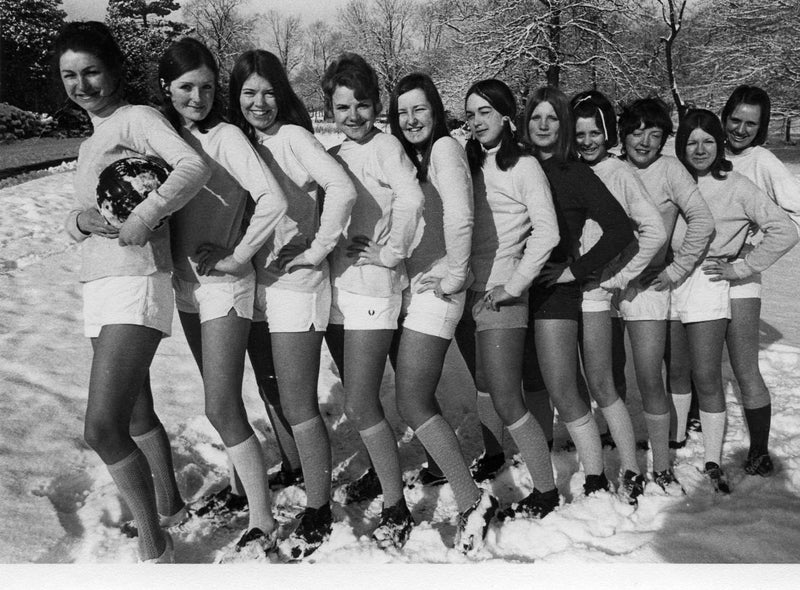 1970: The FA ban on women playing on FA-affiliated pitches was finally lifted in 1971. Around this time, a number of women's teams were founded and a Sheffield Ladies League was formed that ran for a few seasons in the early 1970s. This picture of the Barrier Hoppers team, which played in this league, appeared in the Sheffield Star in 1970. Please get in touch if you know any more about the team or the league.