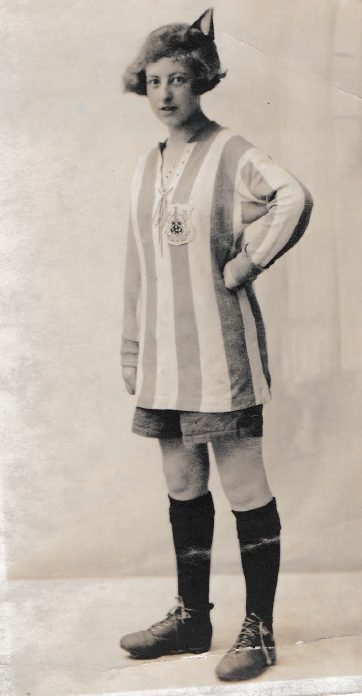 Constance Waller grew up in Nether Green, Sheffield and attended Ranmoor Council School. She moved to Huddersfield where she founded Atalanta Ladies Sports Club in 1920.
She was captain of the club's football team which lost to Dick, Kerr Ladies 4-0 in a charity match at Hillsborough Stadium, Sheffield, on 4th May 1921 in front of over 20,000 spectators.
She also became the first female journalist at the Huddersfield Daily Examiner, and wrote letters to the press promoting women's football. She was described by one of her contemporaries as an "advanced feminist".
For more information, see
.