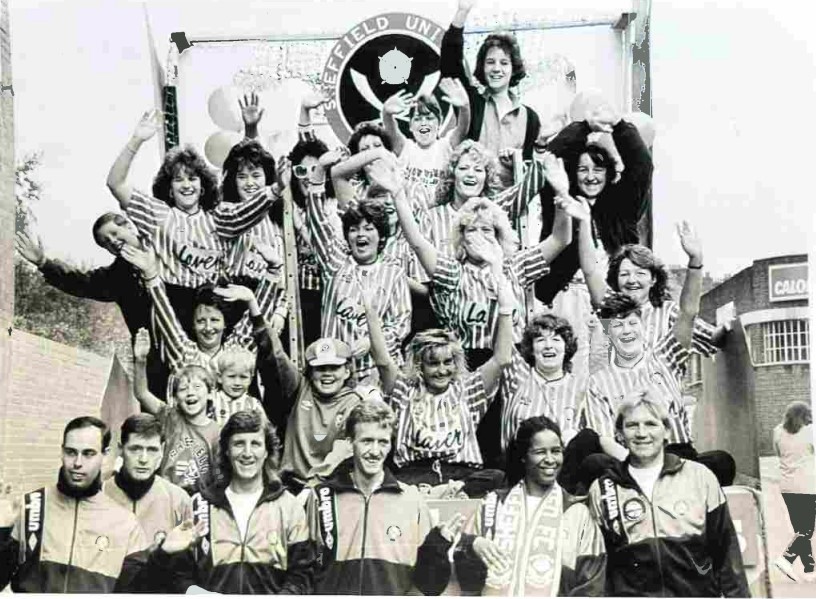 Michele Suleman:
"My love of football was influenced by having seven brothers (and three sisters). I trained a bit with Sheffield Wednesday and Kilnhurst women's teams. Really though, I was more interested in playing informally and developing opportunities for women and girls to play. For example, I used to organise recreational football training in Endcliffe Park on Sundays.
I was employed by Sheffield United Football in the Community in 1988 when I was 25. I did a coaching course with them and became their first female coach. I was a community football coach working in schools. During this period, I set up a girls' team. I had dreadlocks at the time and everyone called me Ruud Gullit". (2022).
Lisa Bailey: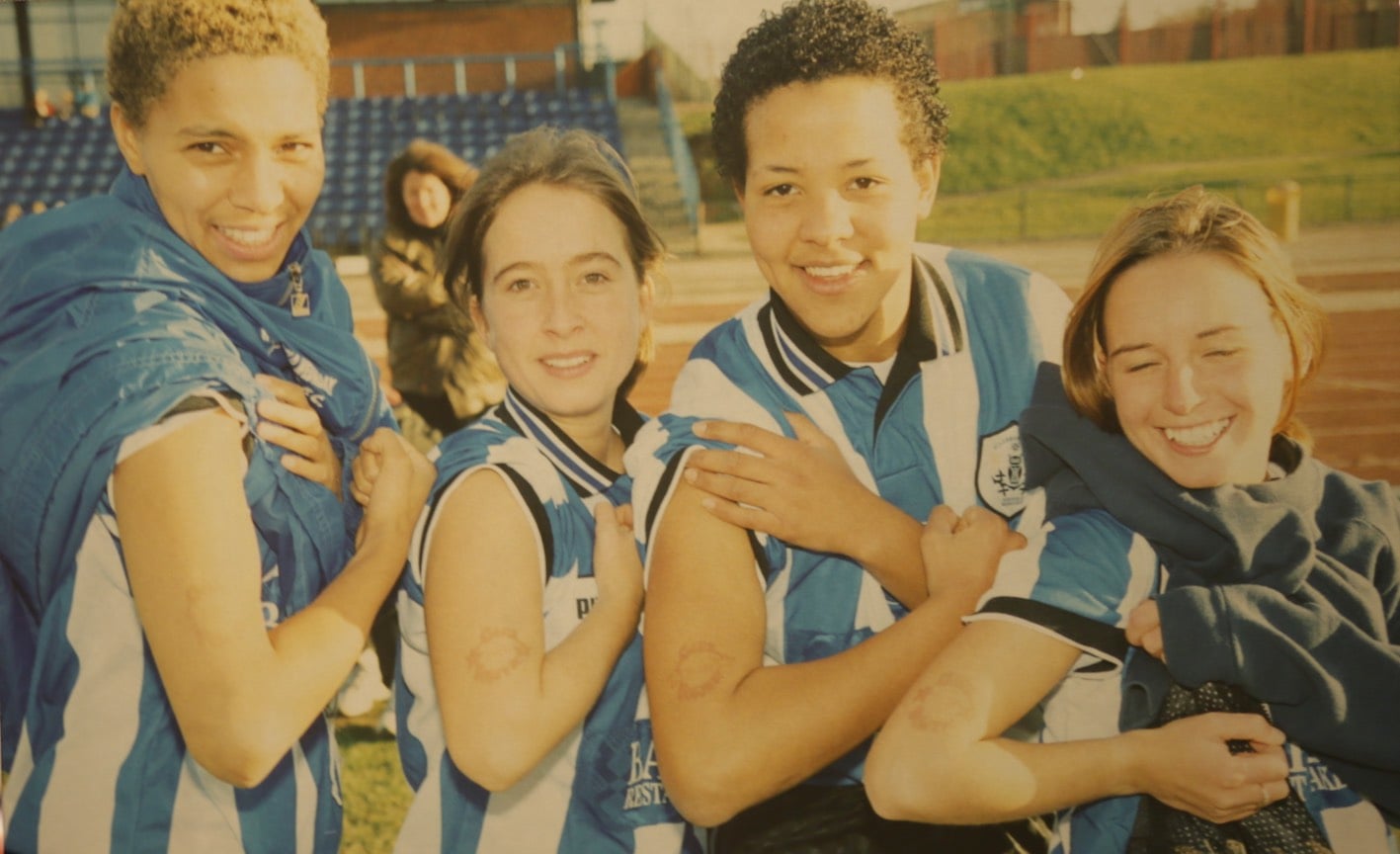 "My late youth club leader Keith Wood contacted Sheff Wednesday about me. I was playing with the boys at the youth club when he called me over and said, "I want you to meet someone... This is Phill (Jowett) & Julie (Callaghan) from Sheffield Wednesday Ladies. You're going for a trial next week!" And that was in 1990, 2 weeks before my 16th birthday. I didn't have any boots, I just rocked up in my red Fila trainers, it's still a huge talking point between my mates. I had no idea what to expect but I got signed there and then and I never looked back. I got called up to England camp in my first season and will always be grateful for what Keith, Phil & Julie did for me. Also the late Malcom Hutchby, what an amazing guy! He did so much for Sheffield Wednesday and women's football for years and the opportunity of been involved in such an amazing environment where I've made life long friends is something I'll cherish.
Yes as far as I know I was the 1st BME woman to play 11 aside open age football in Sheffield. Its not something that ever crossed my mind, I was just a player like the rest of the team.
I spent 4 years at Sheffield Wednesday before going to play for Vorwarts Kornharpen in Bochum Germany (The twin city of Sheffield) for 18 months.
Returned to Sheff Wednesday for a short spell before signing for Doncaster Belles for 2 years.
Returned to Sheff Wednesday then picked up a serious knee injury which sidelined me for 18 months. On my first game back did my knee again. Had two years out before I was persuaded by ex-teammates to help out Sheffield United. I then retired (briefly), spent time away from the game but I had good friends still playing and it was difficult to completely walk away.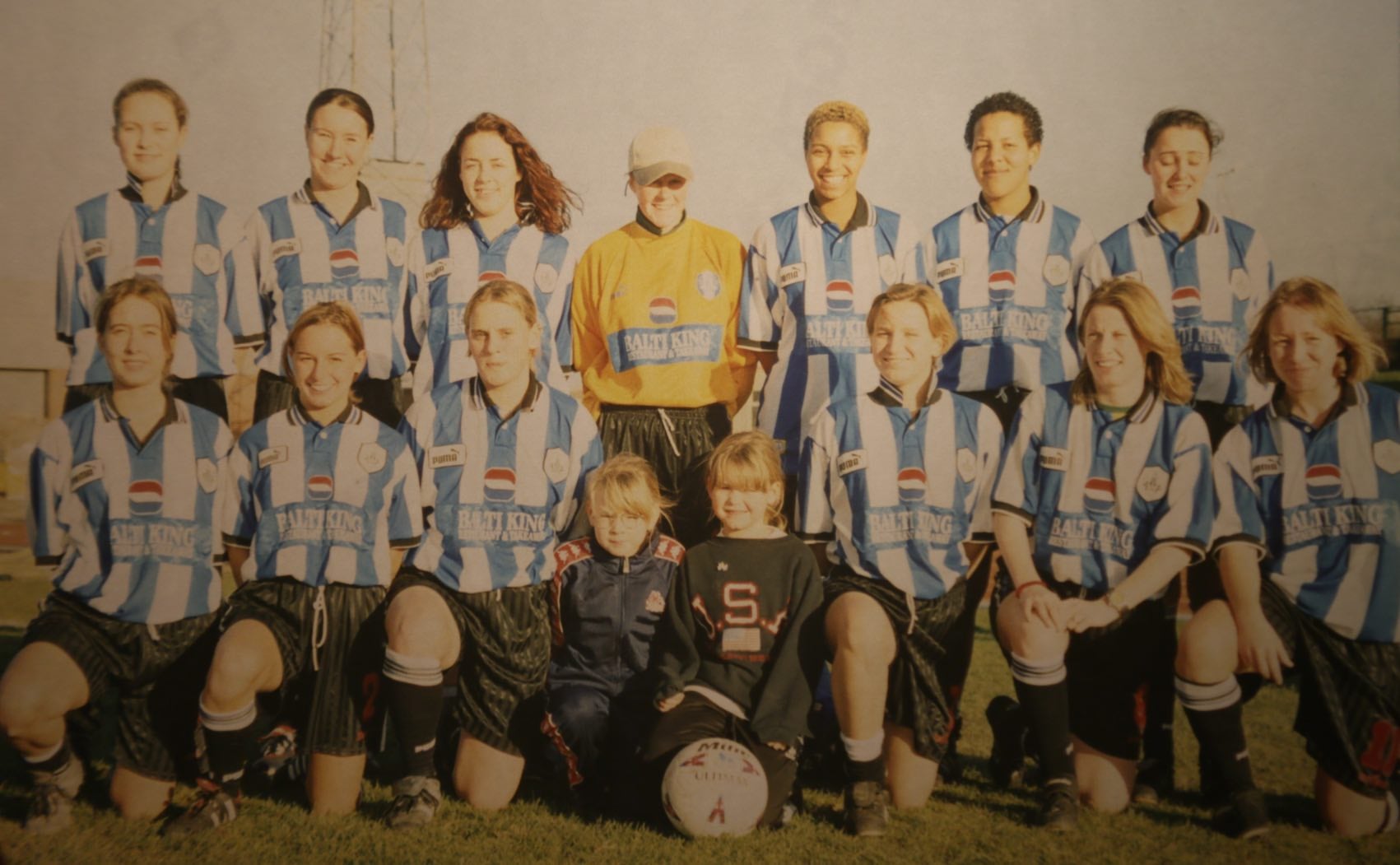 6 knee surgeries later I was again lured to play for Sheffield FC... as a striker! (I was always central midfielder with a decent goal contribution rate) I ended up scoring 86 goals in 80 games! Which I believe is still the goal per game record. I finished playing in 2009 but stayed with the club as manager of the development team for 2 years.
Due to illness I felt it was the right time to walk away from football and focus on my health.
In my time away I retrained as a sports therapist and ended up working at Sheffield United Women for four years and I'm currently at Aston Villa Women. I also have my own Sports Therapy clinic in Heeley." (2022).
Pauline Braham:
Follow the link below to listen to a podcast interview with Pauline conducted by Sporting Heritage supported by FURD: "Letting your light shine: football in the 1980s and 1990s as a black woman with Pauline Braham":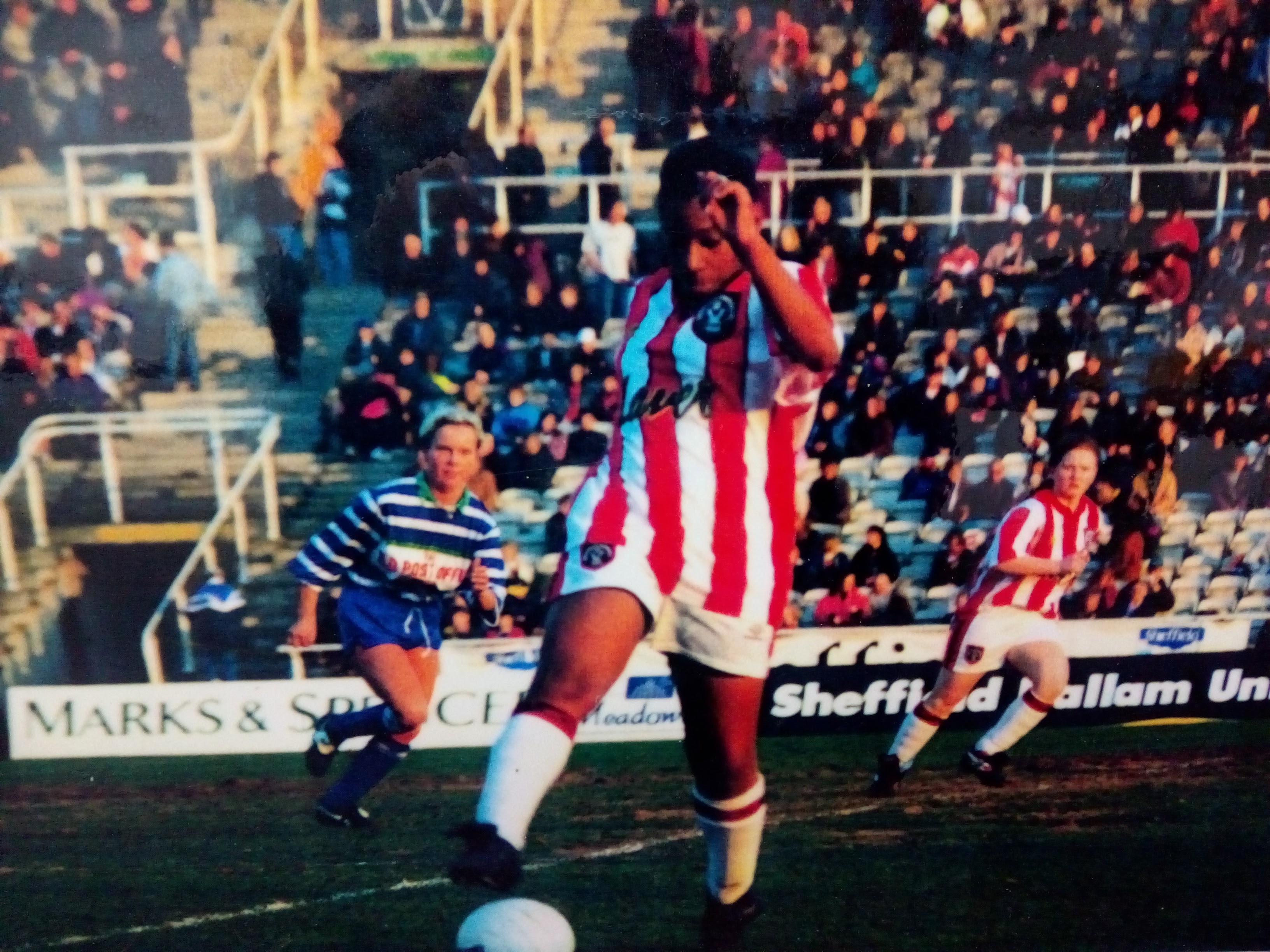 https://www.sportingheritage.org.uk/content/what-we-do/projects/uefa-womens-euros-22/letting-your-light-shine-football-in-the-1980s-as-a-black-woman-with-pauline-braham