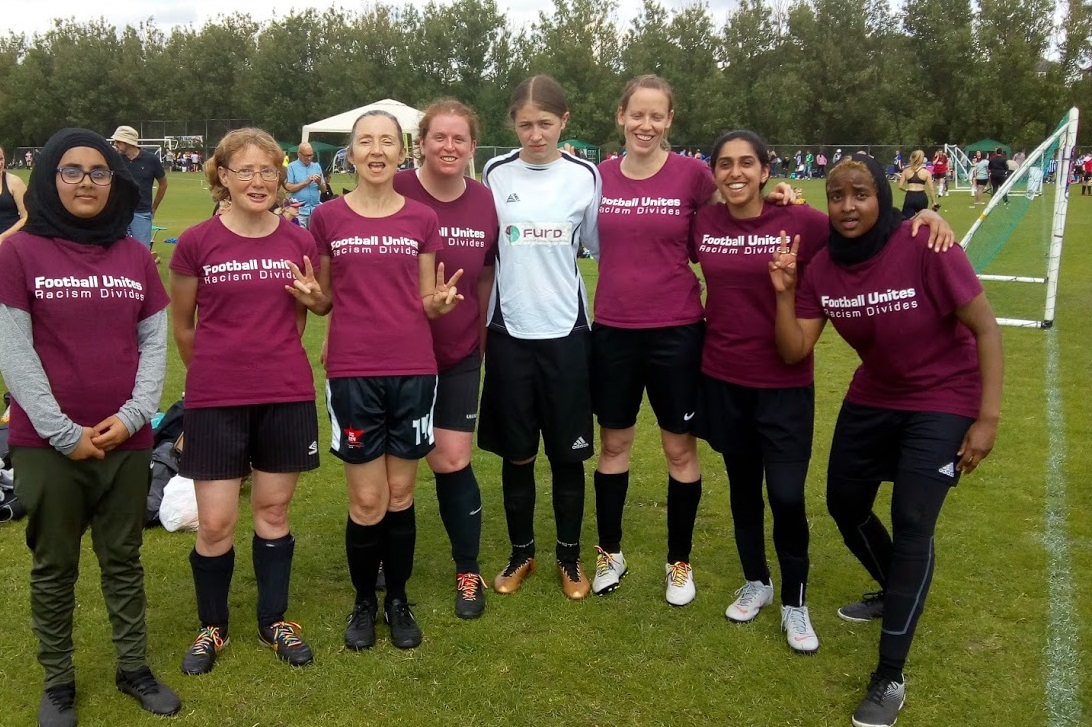 Here at FURD, we break down barriers of exclusion and promote community cohesion through the use of sport. More specifically, we offer free weekly football sessions for women and girls at the U-Mix Centre, every Tuesday from 6-7pm.
Beginning in its current form in 2013, FURD's women and girls' football work has been able to involve and help a large number of individuals. The initiative (started by FURD's Resources and Information Worker and FA-qualified coach, Ruth Johnson) has proved successful with up to 25 participants per week.
"It provides an opportunity for people of all levels of experience to take part in a supportive and pressure-free environment," said Ruth, the FURD Women and Girls' Football Coordinator. "We particularly try to encourage some of the most under-represented groups, and we have a really diverse group of women and girls attending. This includes older women, BAME (Black and Asian Ethnic Minority) women and girls. It's been great to see everyone mucking in together, having fun, improving skills and fitness, and forging new friendships. It's what FURD is all about!
We can help people to take up other opportunities as well, including taking refereeing and coaching courses, attending matches or joining league clubs. We also organise teams to take part in small-sided tournaments".
Research proves physical activity can have a positive impact on physical and mental health, as well as social and economic aspects (https://www.sportengland.org/research/benefits-of-sport/). So if you fancy a kick-about, want to have some fun and make friends in a friendly environment, come along to the U-Mix Centre!
"Thank you FURD for giving me the gift of football. Long may you continue to inspire girls and women to play the beautiful game". (Corinne).