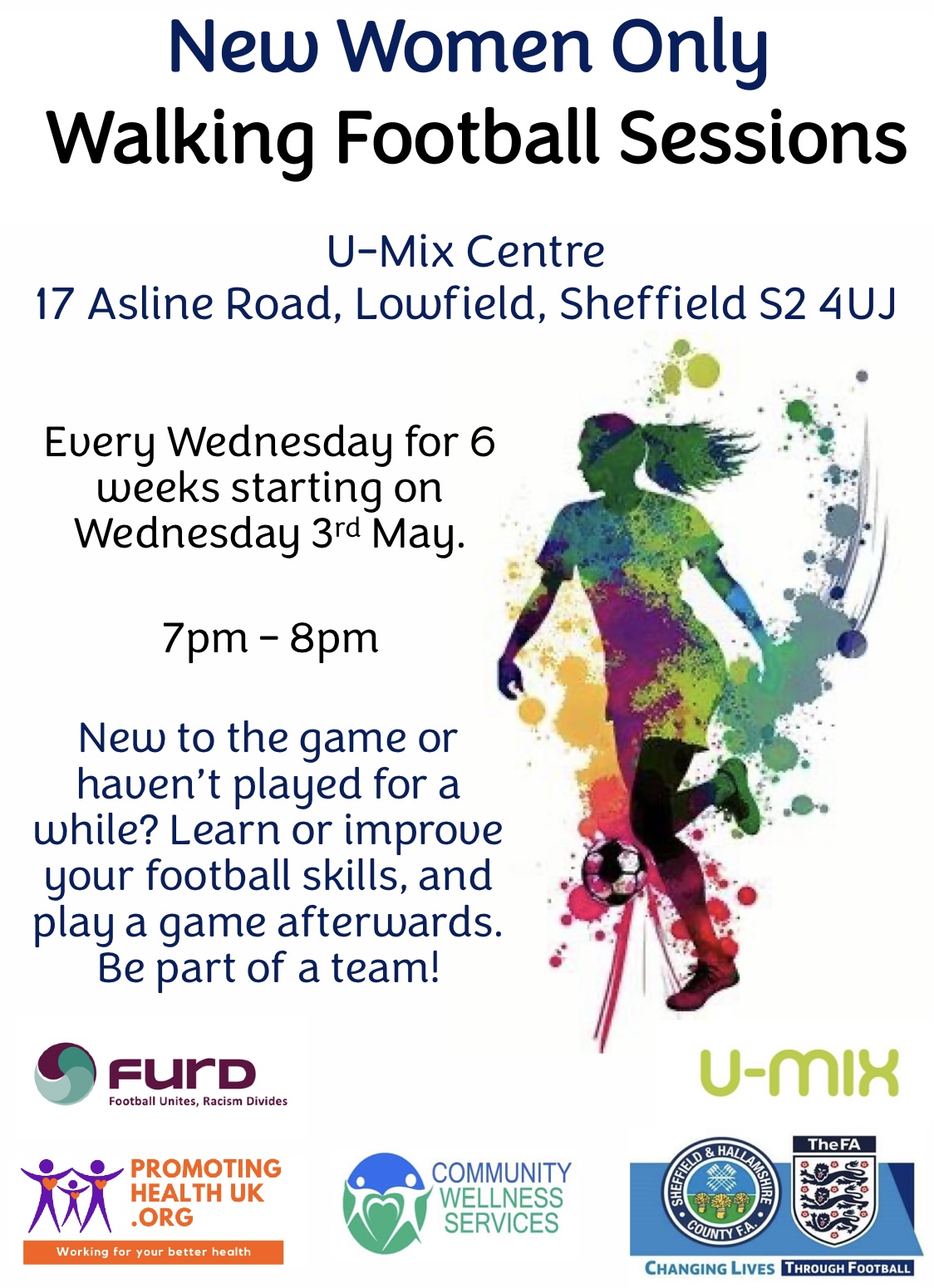 On Wednesday 3rd May 2023 we are offering some new free walking football sessions just for women.
The sessions will take place on Wednesdays from 7-8pm, initially for 6 weeks, and are likely to be extended if they are well attended. So vote with your feet and give it a try!
This initiative is a partnership with Community Wellness Services with support from Sheffield & Hallamshire County Football Assoociation.
You can just come along, or call us on 0114 2587787 if you have any questions.
No experience is necessary, the group will be supportive with a female coach.
It's a great opportunity to practise some football skills in a relaxed environment!