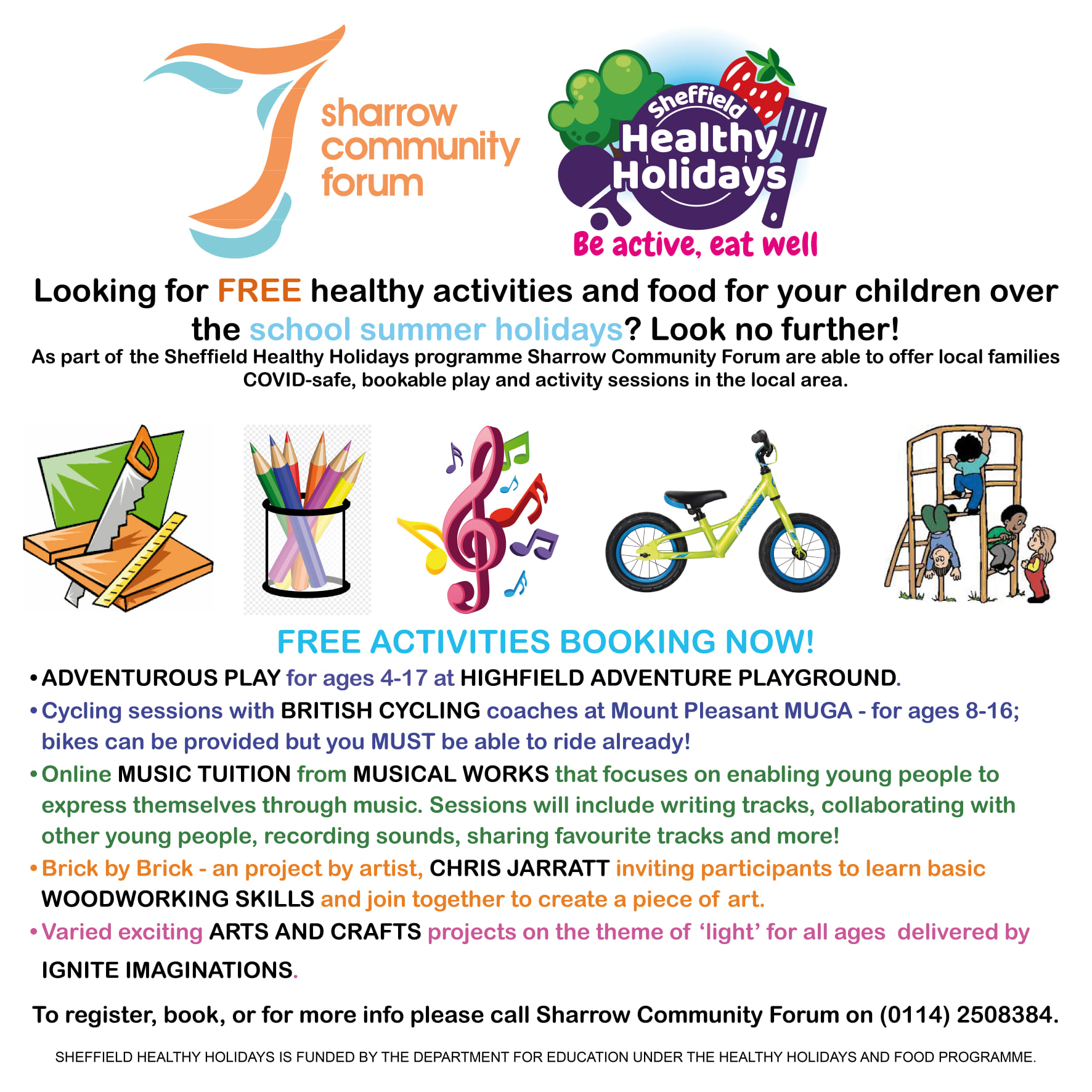 During the last three weeks of the Summer Holidays, Musical Works are running an online youth music project on FURD's behalf.
The project will provide free online music tuition, delivered by Musical Works' committed and talented music tutors. Anyone interested can call Sharrow Community Forum on 0114 250 8384.

Activities will include;

- group sessions focusing on original music making, working towards producing a collaborative track
- sessions will look at different aspects of creating music from creative writing, recording sounds, making beats, creating melodies and accompaniments, arrangements etc
- where possible, digital tools such as bandlab will be used to help create collaborative tracks
- listening & sharing music, and singalong will be used for icebreaker and incorporated as part of warm up/wind down activities
- emphasis will be on reflecting the contributions and experiences of the young people, giving them opportunity to express themselves
- working towards a celebration event - digital live stream performance or similar.
This project is part of the Sheffield Healthy Holidays programme - see flyer for other activities.