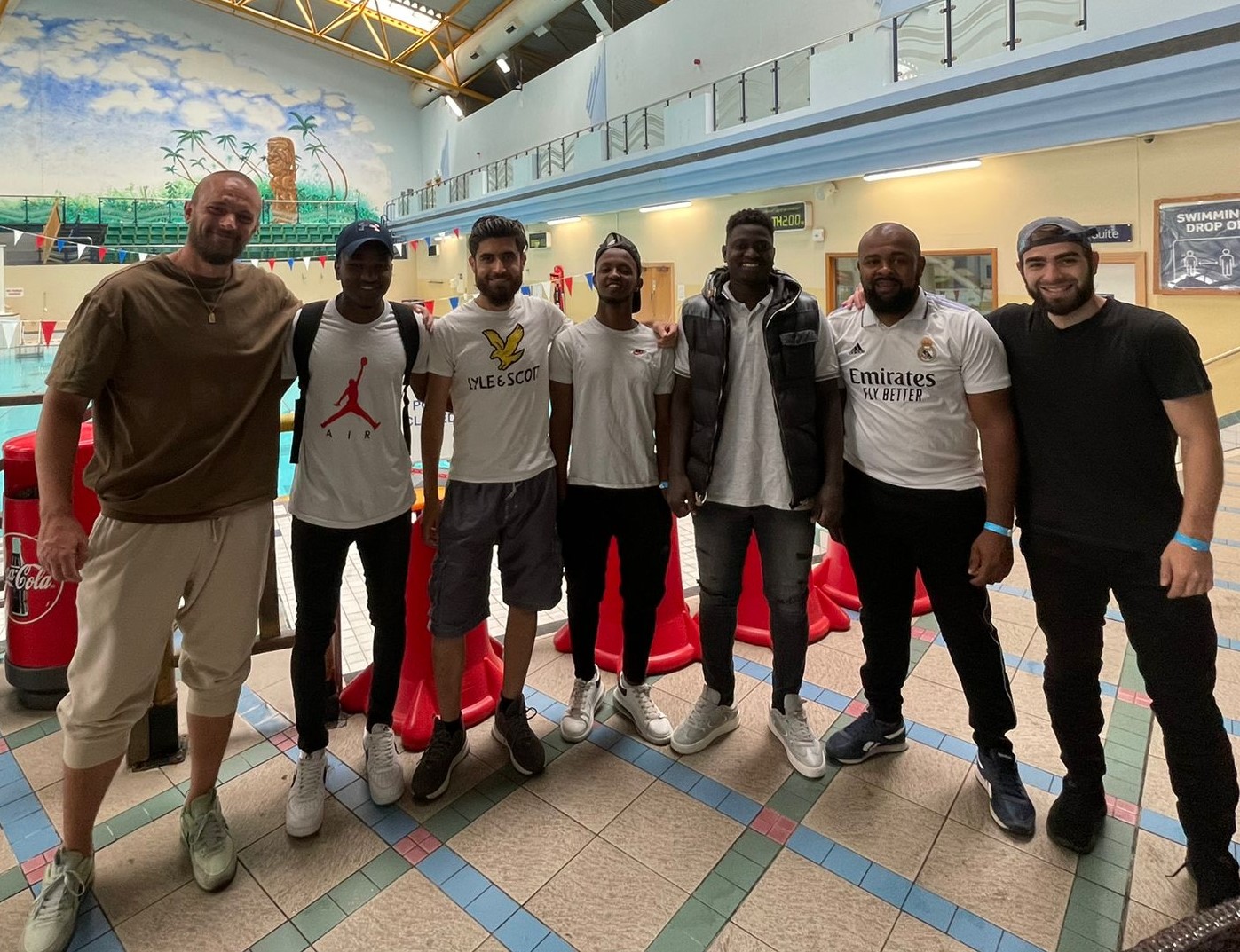 On 21st July 2022, our Belonging Group participants had an opportunity to attend a swimming session at the Hillsborough Leisure Centre.
It was planned as a part of the fitness regime of our coach Keith and this was the first-time swimming experience for our participants.
We want to thank the management of Sheffield City Trust for this opportunity and all the staff members for the warm welcome.
One of the participants said, "I never thought I would get this opportunity to swim in such a big pool, can we do this often?"