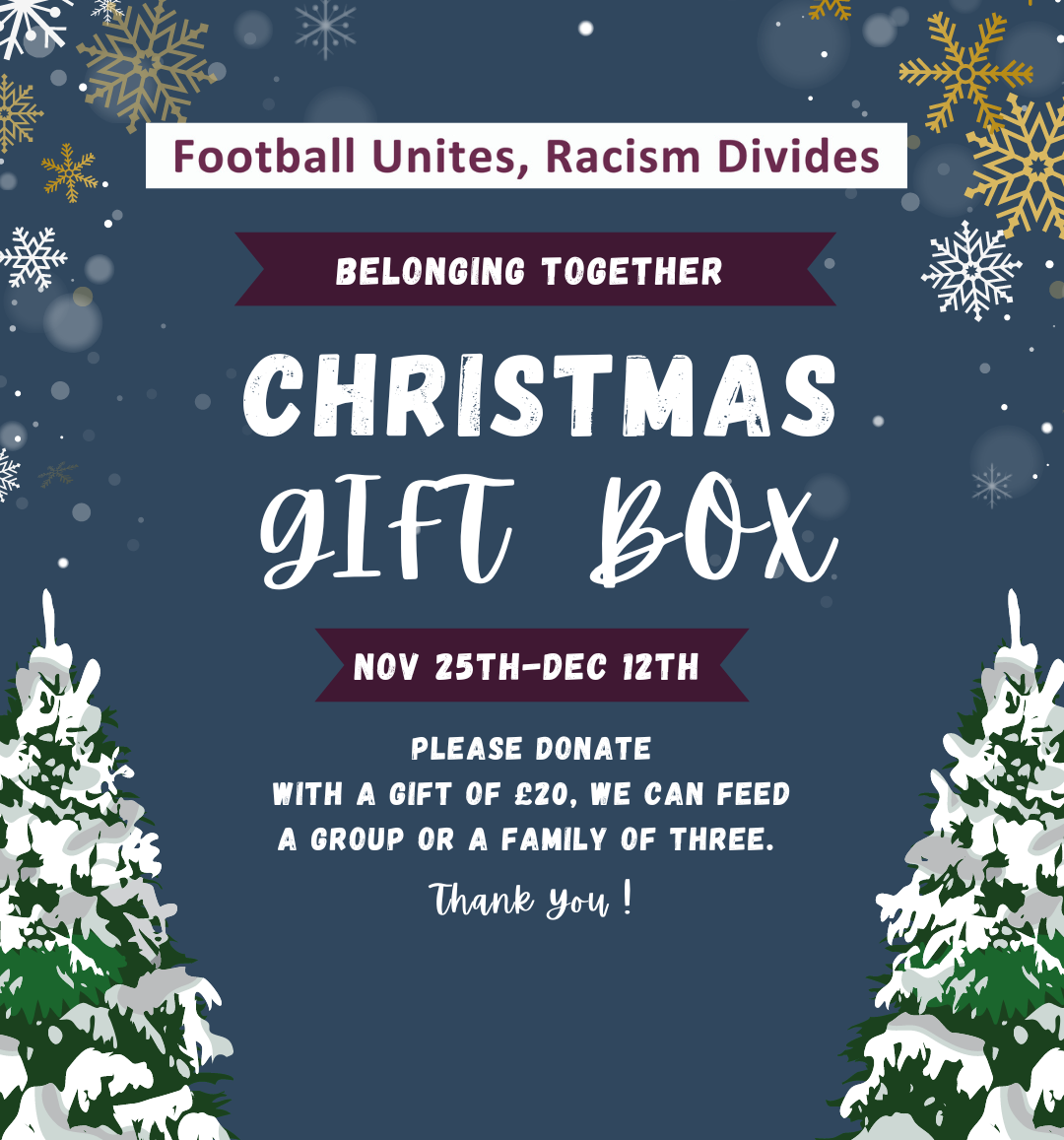 Can you help us fund a food box for our users this Christmas?
We at FURD host people seeking asylum one-day a week for a football session followed by lunch and a time of conversation. As we close for Christmas in December 2022, we want to support them with an essential food box that will help put food on the table for a week.
The financial support offered to asylum seekers or refugees doesn't cover essentials in full for a week. For many to sit together as a family or as friends this Christmas will be much harder than usual. That's the reason we seek your support to help us build this essential food box. With a gift of £20, we can feed a group or a family of three. This will cover basic food essentials with a few treats for the holiday season.
We know it has been a tough time for all of us but if you can help towards this 'Christmas Gift Box', you'll be helping the community that needs it the most. It will bring a sense of Belonging.
You can give less or more than £20, there is no pressure. We will close this campaign by December 12th and will get the package done by December 13th and the donation of the boxes will start on December 16th.
If you can help, please use our Just Giving page at the link below, adding the words 'Christmas Donation' in the comments box. Thank you and we wish you all a happy and peaceful Christmas.
https://www.justgiving.com/f-u-r-d