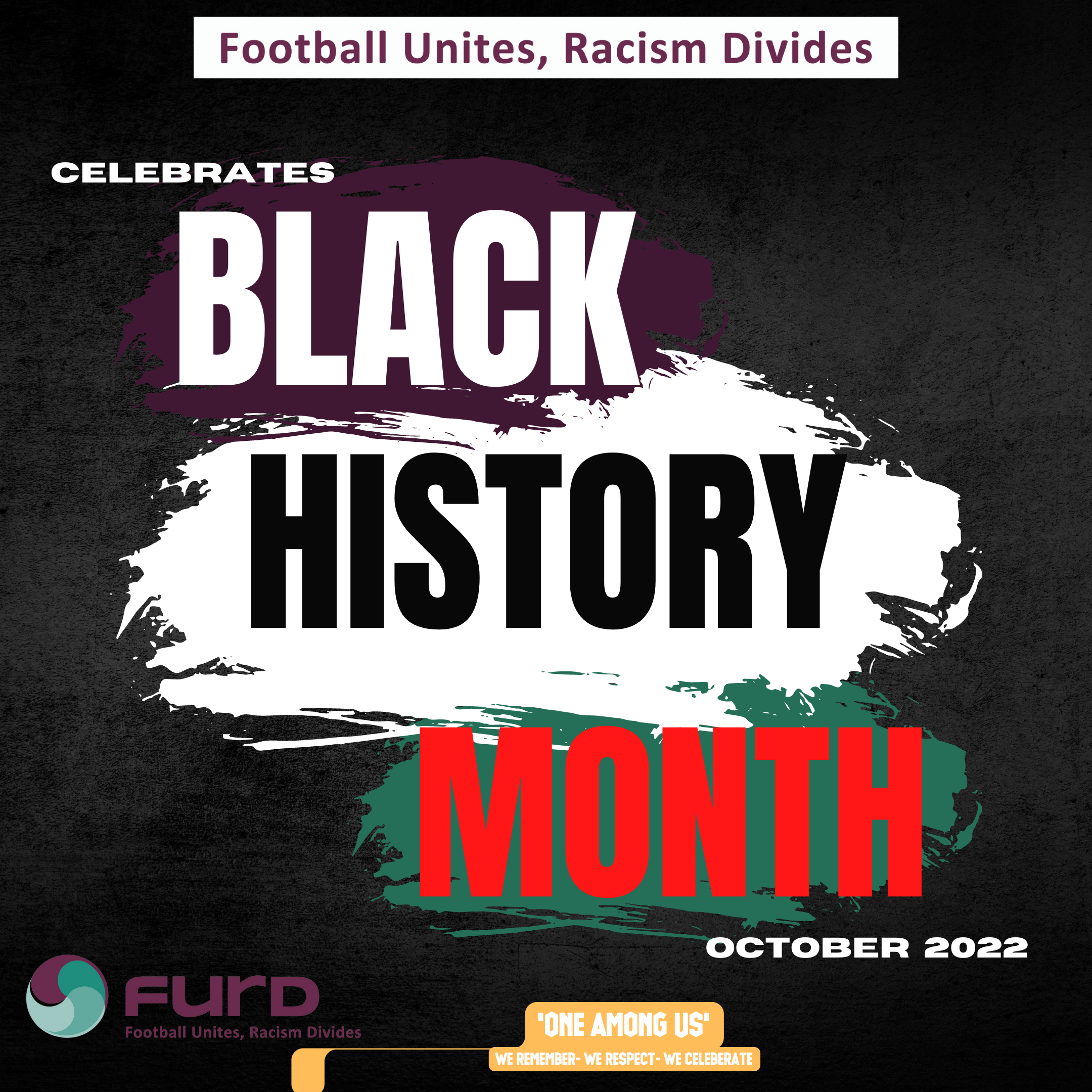 The month of October is widely celebrated as Black History Month (BHM), remembering and celebrating the achievements of Black Asian and Minority Ethnic (BAME) communities in the UK and around the world throughout history. BHM serves as an opportunity for communities, and individuals, both locally and at large to recognise and learn about Black people's contributions and their struggles with racism and inequality. It also serves as an opportunity for us to make strides toward eradicating the inequality that still exists in society today.
FURD has been at the forefront of anti-racist work for more than 25 years bringing people from different backgrounds together, through football and other (informal) educational means, in order to break down barriers and add social value to society. Our team of dedicated staff and volunteers have served refugees & asylum seekers from the local community throughout that time, and reflect the diverse ethnic make-up of the clients we serve.
In honour of all those we have worked with and are currently working with, this October for Black History Month, we will host the campaign 'ONE AMONG US' to celebrate our friends, clients and volunteers who have been part of our Belonging Together Project.
We will have a series of events at the U-mix Centre-Sheffield in October 2022 and we welcome everyone to join us. For more information contact : mehrun@furd.org or simon@furd.org

Wed 5th Oct: International Coffee Day Celebration. 11:00am -3:00pm
Wed 12th October: Black History-themed Film Screening, which we will seek to continue beyond BHM, on a monthly basis, further details to follow. 11:00am -3:00pm
Wed 19th - 30th October: Exhibitions: inauguration on 19th October: 'One amongst us': stories that we have drafted about people who have served our community selflessly; and: 'Sheffield BME female football pioneers'.
Every day during Centre opening hours
Wed 26th October: Football Tournament – host actual and/or virtual (PS4) football tournament. 11:00am -3:00pm